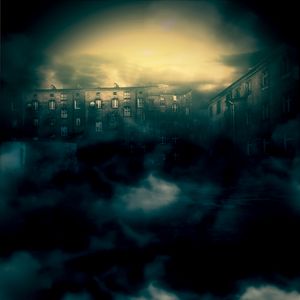 MET G - Biography
Born in Columbia,SC. He found a passion for Rap/Hip-Hop in his neighborhood Ridgewood. He began listening to artist Tupac Shakur after being given his first ever rap album "Makeveli 7 Day Theory" by a friend his mom knew named Benny Cook aka Benny Crook.  MET studied that album as if it were a Bible. Then around the age 12 met began writing and freestyling his own songs. 

While going through the hardships of growing up in the projects MET G also made a name for himself in the streets dealing drugs, pulling licks, and plenty gang fights which led him to do his first mixtape, Back in the Trap. Along the journey of making this great mixtape MET G was shot three times during a drug deal which he survived and went on a hiatus from music... It was during this time he linked up with middle school friend & past collaborator, Devin Patrick (King Killumbia). He was already on the rap scene and making a huge impact in South Carolina music scene. Met then signed a contract to be under his label X-RATED MAFIA RECORDS. 

In 2009 Met started finding his sound and going out to let the world finally hear what he had to say. Going to perform at car and bike shows, local bars, he now felt like it's time to release his first studio album: Final Notice. It was hosted by DJ 9 Mill producer of the Mega Hit "The Nasty Song" and delivered a raw street view of his life. In 2010 MET G moved to Alaska and released "Life in the Gutta" which won several awards. Then "Gutta Wayz" following directly after. 
2018 he linked up with Jayo Kushman & began recording Wake 'N Bake a joint album. With mainly Cannabis related content. The album was well raised. Currently he is finishing up his album "MET Geezus" to be released in 2019. Executively Produced by King Killumbia the album featured songs with Pastor Troy, Bizarre of D12, King Killumbia, La Chat & Frayser Boy of Three 6 Mafia/HCP.
He was worked with artists such as Pastor Troy, Bizarre of D12, Lil Ru, La Chat, King Killumbia, Frayser Boy & more.
Real Name: Craig Allen Vant
Born: October 26, 1986 (Columbia, South Carolina) 
Genre: Hip-Hop/Rap  
Albums: MET Geezus, Wake 'n Bake, Gutta Wayz, Life in the Gutta, The Final Notice, Back in the Trap 
Record Labels: Killumbia Inc. Records, X-Rated Mafia Records